Accredited** geolocation test lab
We certify the GNSS performance tested by our laboratory
GUIDE-GNSS is a geolocation test laboratory with ISO17025 accreditation based on European standards EN16803 to assess positioning systems in real environments or in similar conditions
Right services at Right prices
GUIDE-GNSS considers the relevant performance criteria by assessing solutions in representative environments, i.e. using real signals and measurements issued from previously-studied use cases.
The results directly drive the selection of solutions with financial implications to avoid over investments and underperformance.
Reliability – Confidence in the position measurements
Self-estimation of errors
Correction modes applied to positions
Jamming and/or spooling detections
Accuracy – Possible deviations from the true positions
Exactitude level for high accuracy (cm/dm/feet)
Trueness, i.e. multipath resilience
Fidelity, i.e. dispersion resilience
Time to fix accurate positions after disturbances
Availability – Effective presence of the expected services
Availability of performances according to the receiver sensitivity
Availability of performances in expected environments
Availability of performances at expected velocities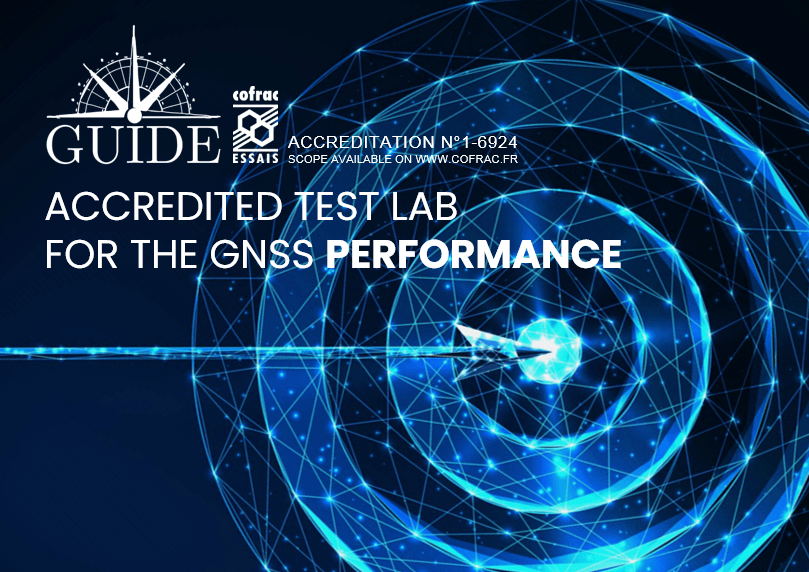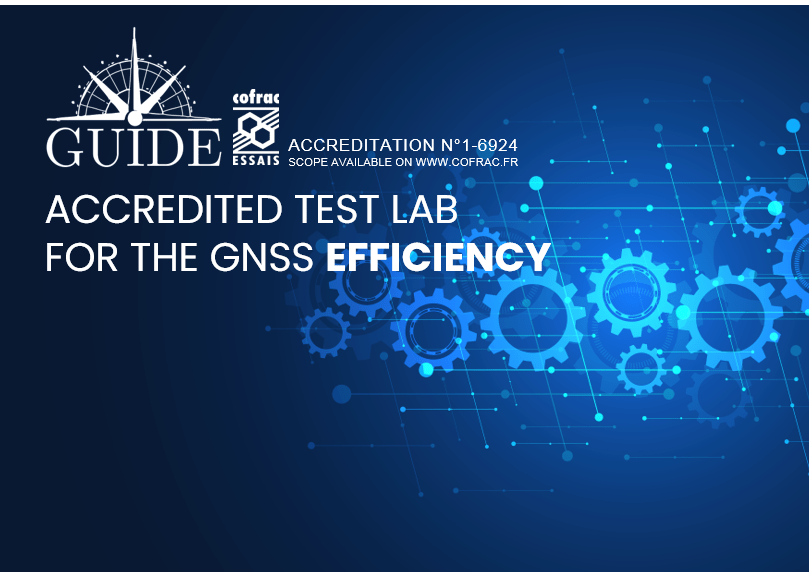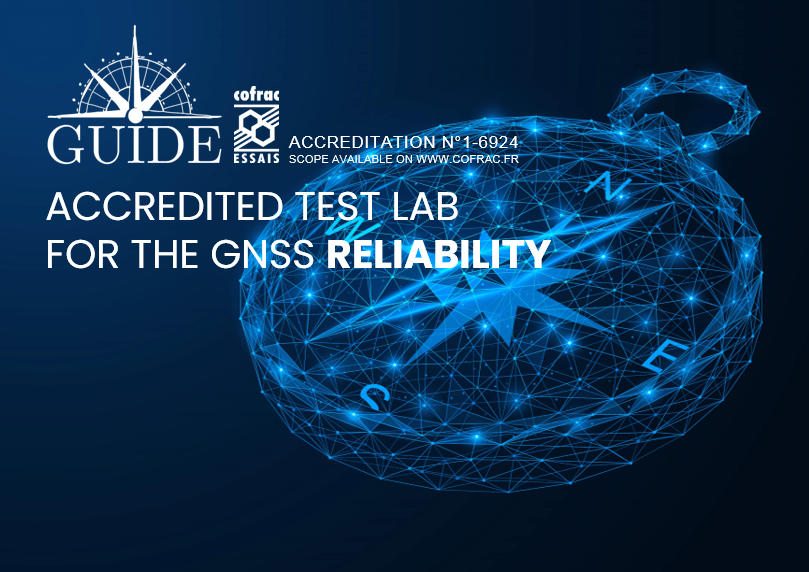 geolocation test engineering
Right measurements for Right analysis
 GUIDE-GNSS provides reliable and comprehensive test reports with results that can be used for Declarations of Conformity (DoC), where applicable.
This credibility gained by paying constant attention to the following key factors :
Test Competence – Operator skills in metrology and geolocation techniques
Test Instrumentation – High-end instruments regularly calibrated
Test Standard – Metrological principles based on latest European standards, including EN16803
Test Engineering – Implementation of approved test methods based on Standard dedicated to metrology
Selection of representative test environments
Definition of test cases
Ground truths with their uncertainties
Analysis & Interpretations, outside accreditation
Test Data Traceability – Identification of measurements and their sources
Data Processing Tools validated
Data Collections monitored and validated
Data Conversions validated
Test Report – Providing reliable conclusions deduced from analyzed data
Respecting the rules of impartiality to ensure impeccable conduct at all times.
Respecting the rules of confidentiality to disclose results only to clients. 
Right opinions for Right decisions
Issued by an official trustworthy organization, an accreditation formalizes the recognition of the technical skills of a testing laboratory as much for its experience in its field as for its knowledge in metrology.
GNSS technologies, in particular to assess the performance in different environments
High accuracy, in particular to establish the eligibility of solutions dedicated to specific use cases
Hybridization, in particular to establish the respective performances of sensors and the related algorithms
High-Definition Maps (HDMAP), dedicated to enhance hybridization solutions, and the cost of their implementations
Jamming/Spoofing resiliencies, in particular to know the detection times before alerts
Final integration, in particular to validate the solutions under test on board vehicles moving in environments typical for specific use cases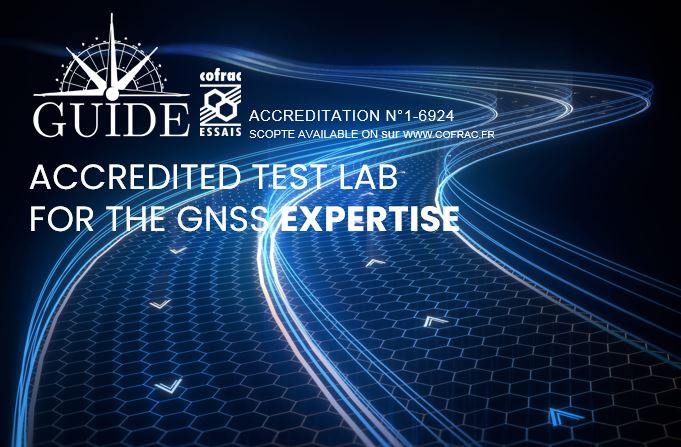 Quality
The trustworthiness of the test results is based on the quality management system applied within the laboratory, i.e. the GNSS metrology skills of the team and the implementation of the right instrumentation and the right methods, such as the EN16803.
International recognition
The competence of a laboratory is established by means of an accreditation renewed each year by an institutional entity. The criteria verified refer to the ISO17025 standard, applied and recognized worldwide.
Confidence
In terms of reliability, impartiality and confidentiality, the test results from an accredited laboratory provide the confidence necessary to endorse the right decisions, especially when they involve financial and/or safety risks.