GNSS signal replay system
Evaluate the quality of position measurements of your GNSS terminals

The Record & Replay technique is a metrology solution in its own right and is now recognised by the EN16803 series of standards. Its use is based on 2 sets of standard data, one aimed at restoring digitised GNSS signals and the other providing the ground truth of the route actually followed by the collection vehicle.
The GNSS signal replay system offered by GUIDE and its partners is intended for you. It can be installed in your own premises and interfaces with a library of metrology scenarios. Each scenario addresses different testing issues.
These datasets are thus replayed on dedicated test setups to reconstruct the GNSS environments in the laboratory, and to evaluate and compare GNSS terminals with their different configurations.
You benefit from all the advantages of this metrology technique to:
Have reliable scenarios, collected by a test laboratory specializing in this technique
Test your terminals with digitized GNSS signals, perfectly representative of the real world
Resynthesize at will GNSS signals identical from one replay to another
Save time with quick and easy implementation of tests
Limit costs of test benches
Manage risk with consistently successful trials
This metrology system comprises the following services:
Generating scenarios
After carefully planning the data collection, GUIDE installs its instrumentation on board a suitable vehicle (for intended use).
The test campaigns consist in digitizing the GNSS signals, then recording the messages of correction services and the measurements of position-enhancing sensors.
A scenario consists of the following data:
Digitized GNSS signals with or without correction
Ground truth with its measurement uncertainties
Videos of the route and masking due to obstacles (Fish-eye)
Position measurements of other receivers (quick comparison)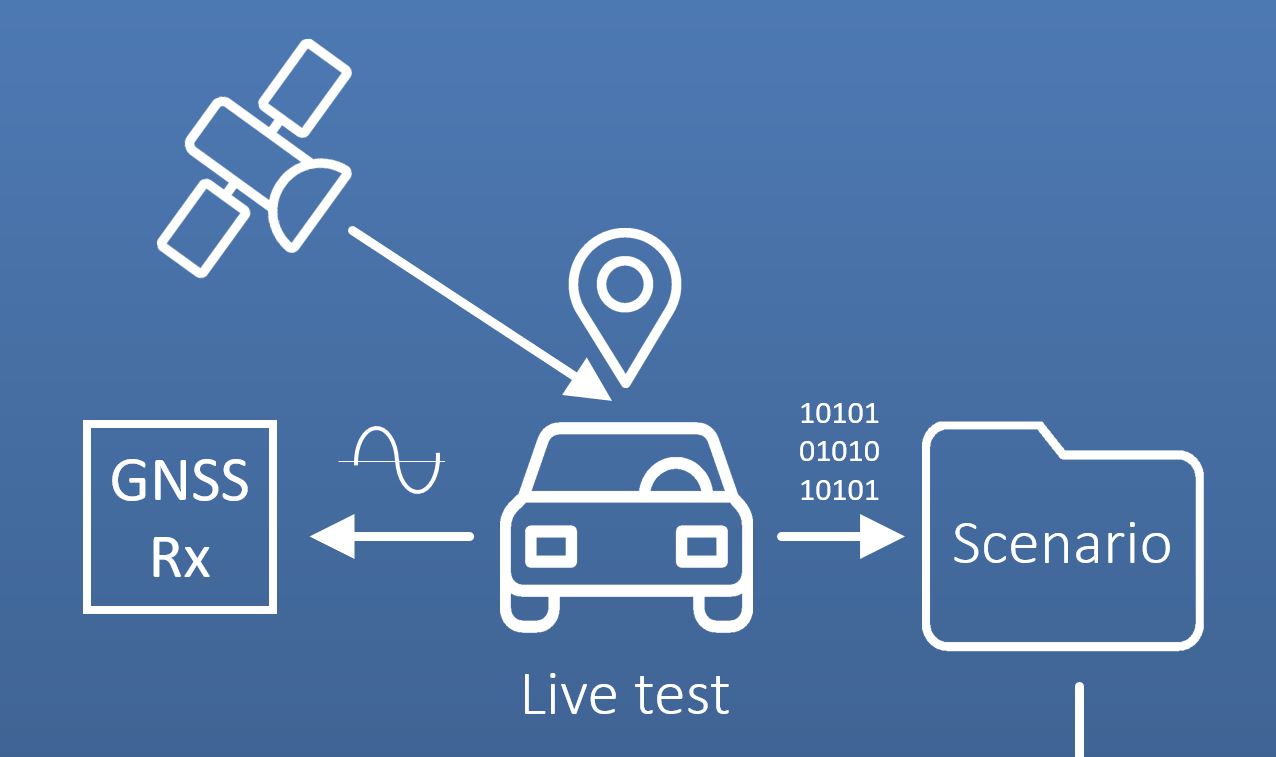 Distribution of scenarios
The scenarios are documented and put online to be downloaded from a dedicated e-commerce site.
This provides a library of scenarios:
Various configurations
Immediate availability
Very affordable cost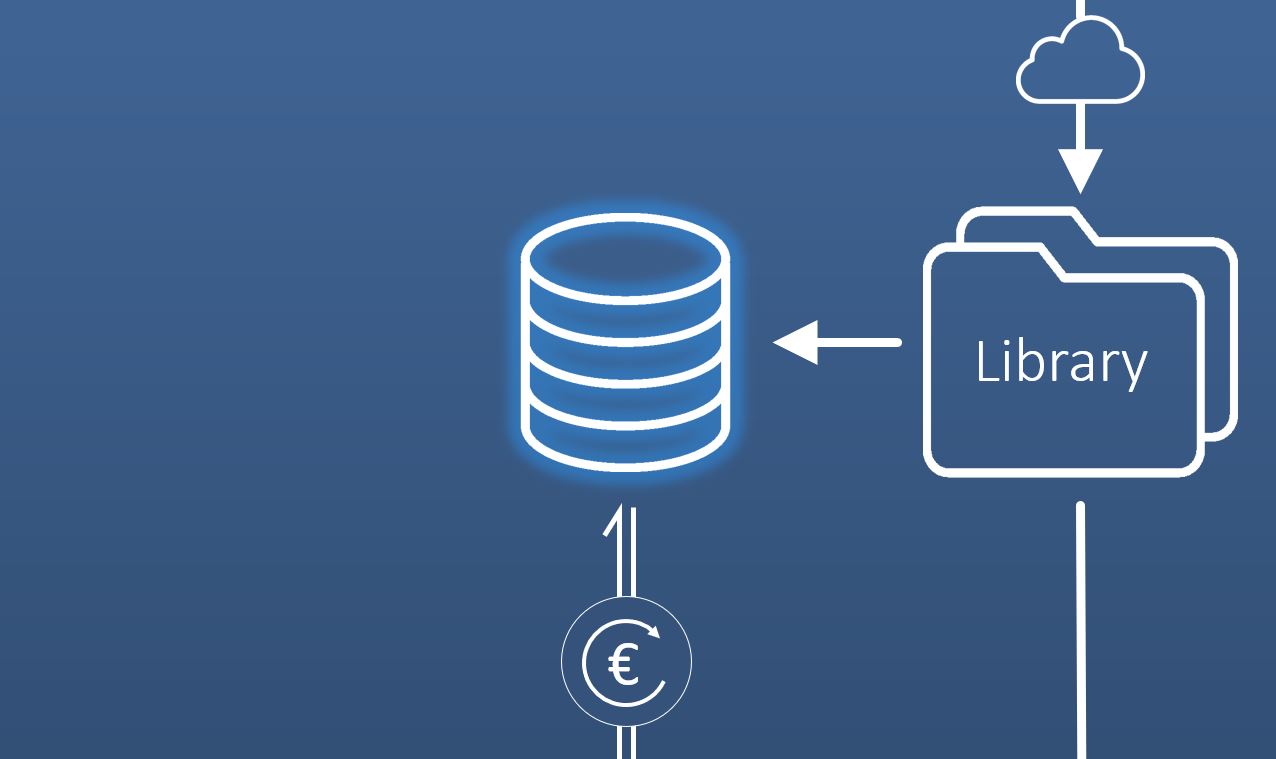 Replay scenarios
GNSS signals and other measurements previously digitized in the real world are reproduced identically.
The GUIDE-validated test benches are designed to provide:
Reproducible signals and measurements, i.e., equivalent from one replay to another
Repeatable replay sessions, in particular to determine the statistical distribution of performance measurements
Unit testing operations to make them affordable to a large number of users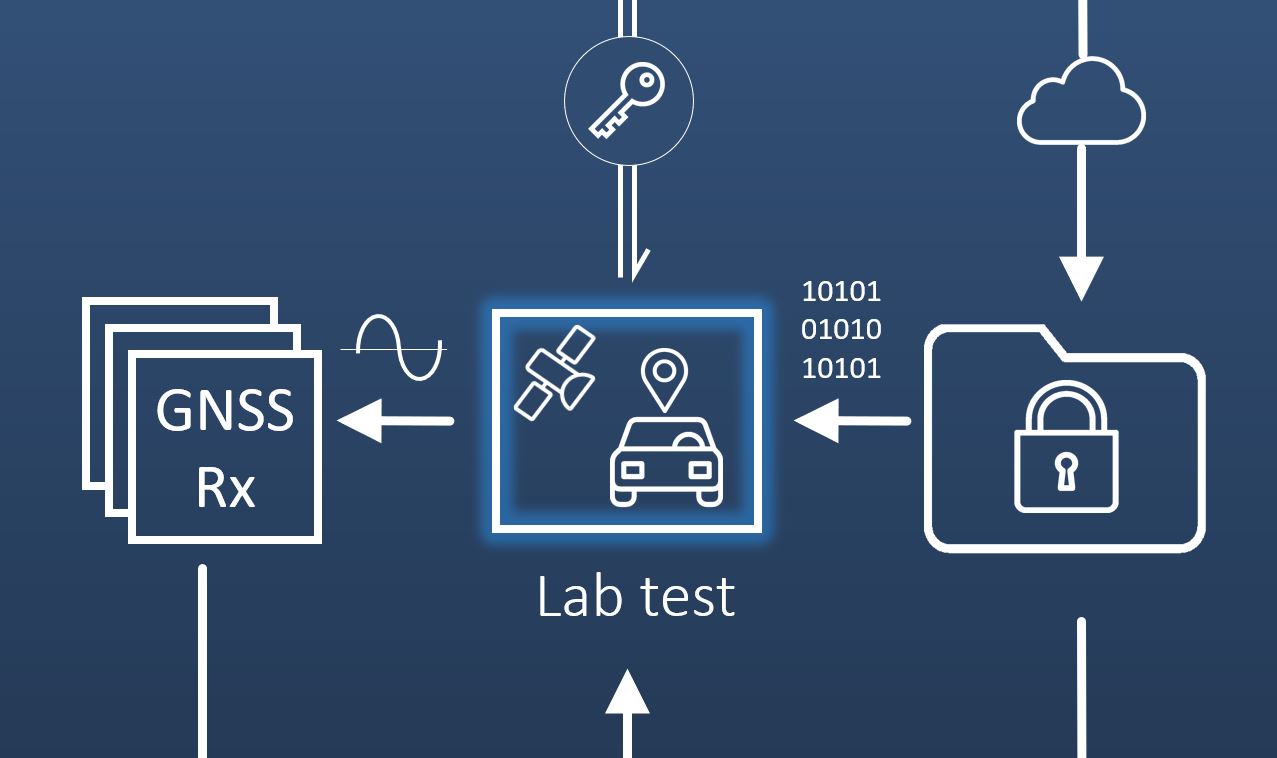 Automation of replay scenarios
The quality of the performance analyses depends largely on the repetitiveness of the replay sessions to locate bias and position dispersion.
Automation of test operations is designed to free the operator from time-consuming and error-prone tasks.
This allows:
Configuring the GNSS receivers according to the test specification
Synchronizing the replay of GNSS signals and other data
Naming and recording receiver position measurements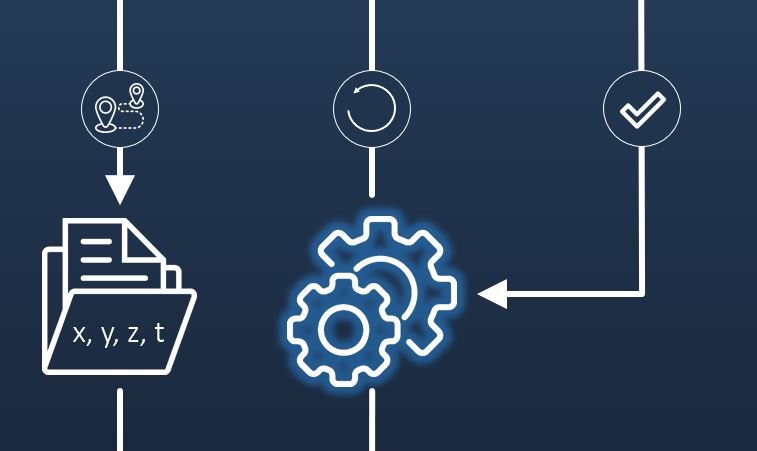 Analysis of replay scenarios
The GNSS signal replay metrology technique involves processing and display of statistical data resulting from numerous position measurements.
To facilitate data analysis and drafting of the associated test reports, GUIDE provides suitable and validated tools in order to:
Convert the data into a usable format
Draw graphs of analysis results
Compare the performance of different solutions